Meet Rebecca Mitchell (Chiropractor)
Deciding on a Career in Chiropractic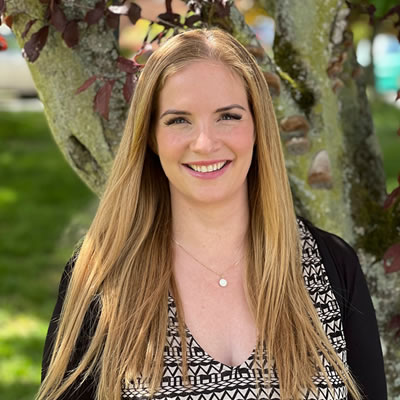 Early on, Rebecca knew she wanted a career path that was a little different.
She didn't like the idea of going to a doctor and being prescribed medication to simply treat symptoms, she knew there must be more to healthcare. Her mother, who knew a chiropractor, suggested Rebecca look into the profession for a different perspective.
After observing the tremendous changes chiropractors made in people's health, she knew chiropractic looked deeper into the cause and prevention of certain conditions and decided it was the perfect fit for her career.
Rebecca attended The Anglo-European College of Chiropractic in Bournemouth. She began practicing upon her graduation in 2007 and has practiced throughout the UK since.
Helping Our Community
Over time, Rebecca has honed her skills in listening to each practice members needs and being present in the moment. It's her goal to do the best for everyone who enters the practice, making sure they leave feeling better than when they walked in.
"I love the connections and relationships I get to build with people."
Rebecca is passionate about life. She has a husband, Andy, who is a Physiotherapist, and a young daughter, Isla. She and her family spend a lot of time walking outdoors and being active. As a thrill-seeker, she'll do anything that is associated with getting the adrenaline pumping.
Chiropractic is part of making a positive change in your health, along with thinking well, eating well and moving well.
Call Now
Contact Hungerford Chiropractic & Physiotherapy Healthcare today to schedule your appointment! Complimentary consultations are available.

Rebecca Mitchell (Chiropractor) | 01488 683 666