About Hungerford Chiropractic & Physiotherapy Healthcare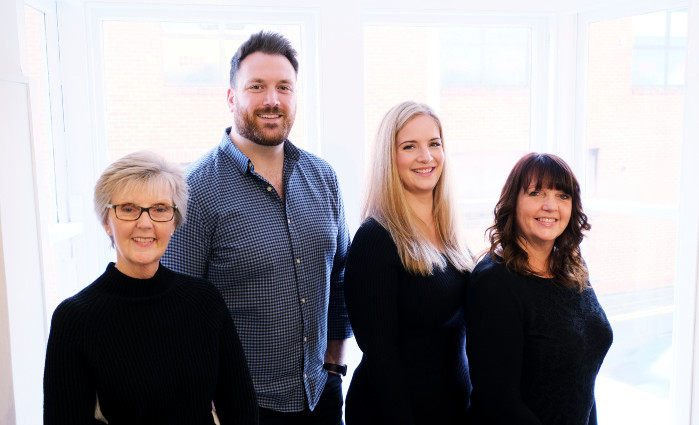 What do you want to achieve with chiropractic care? We are here to help you reach your full potential.
Chiropractic helps improve the communication between the brain and the rest of the body, and therefore is about your overall health and wellbeing. At Hungerford Chiropractic & Physiotherapy Healthcare our aim is to help you get better and stay well for longer.
We are committed to providing natural, holistic healthcare solutions to address your unique needs, whether you are experiencing back pain, neck pain, headaches, or have poor posture, muscular tightness or tension. You may be searching for pain relief after an accident or you may be suffering from a specific condition. Even if you have no symptoms but are looking to improve your overall health, we can help you attain your everyday goals. Never underestimate the importance of staying symptom free.
Chiropractor Rebecca Mitchell attended The Anglo-European College of Chiropractic, graduating in 2007. She practiced as an associate before deciding it was time to purchase a practice, which is when she found Hungerford Chiropractic & Physiotherapy Healthcare.
Rebecca was instantly in love with Hungerford's community spirit and how everyone cares for each other. Combined with a beautiful setting, it was the perfect place for Rebecca to continue her chiropractic practice. She also enjoys seeing practice members of all ages who visit us from nearby Newbury.
Chiropractic Is for Everyone
There are no age limits on who can see a chiropractor. It's for everyone, ranging from newborn babies, just hours or days old, to the more senior community members. Rather than only being about pain, chiropractic can improve your overall function and wellbeing. It's a lifestyle choice, much like exercising regularly and seeing the dentist for periodic checkups. Chiropractic can be the key to keeping your body healthy and mobile for years to come.
Our Mission Statement
To help people reach their full potential.
It is a privilege to be a part of helping our practice members make healthy and positive changes in their lives. Once they understand the powerful impact chiropractic can have, a person will feel committed to transforming their life and achieving their health goals. In our loving, fun environment, our caring and professional team will ensure you are well looked after.
MEET THE TEAM

Chiropractic Is Not a Cure
Chiropractic is designed to make sure your brain and body are fully connected, which encourages your natural healing response. Rather than trying to address conditions directly, a chiropractor works on enhancing your body's innate ability to heal.
Chiropractic care is not aimed at 'treating' specific conditions as such, but rather restoring the bodies balance and natural ability to heal.
You Only Have One Body and Spine
You have to make sure that you have the best possible chance at being healthy. You cannot replace your spine or body once they stop working. Let's make them the best they possibly can be, and help you reach your full potential. Contact Hungerford Chiropractic & Physiotherapy Healthcare now to make your first booking!

About Hungerford Chiropractic & Physiotherapy Healthcare | 01488 683 666