Meet Andrew Mitchell, Physiotherapist
I find it fulfilling to be a Physiotherapist because I love to see the changes in people.
Education & Training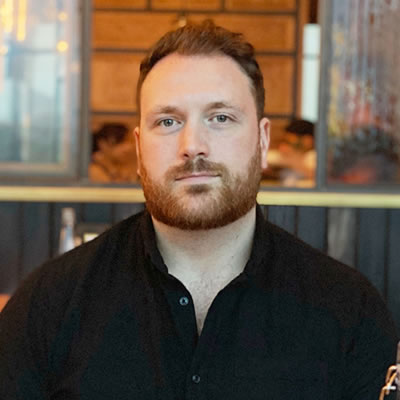 Andy earned a BSc (Hons) in Physiotherapy from the University of Bradford, graduating in 2009. As a fresh faced Physiotherapist everything seemed like a linear problem to be solved, "I thought that everything had a fix, each client was a problem that could be treated, and that there was always a structural or functional answer to every issue that could be found with a hands on approach".
As Andy grew as a practitioner and through over 10 years of experience, Andy realized that other things came into play as to why someone might be in physical pain. Through a multitude of additional education and training Andy has developed a much more holistic way of thinking and addressing both clients and their issues.
Offering Many Therapies
Andy has gained additional training in Chinese Acupuncture, Cupping Therapy, Biomechanical assessment, Kinesio taping, the Alexander Technique and Instrument-assisted soft tissue therapies.
As he possesses over 10 years of experience in Private Outpatient Physiotherapy, Andy's practice members can be confident knowing they're in highly capable hands.
Serving as a Problem-Solver
Andy sees himself as a bit of a problem solver. "I enjoy the challenge of seeing New clients coming in and learning all about them, their issues and their daily activities." Andy enjoys the constant fact-finding, the results driven adaptation and the continuous challenge of trying to figure out how is best to treat each person. He loves being able to help people with their aliments and injuries and takes great satisfaction from seeing the progression that his clients make.
EXPLORE OUR SERVICES
Outside the Practice
When not at the office, Andy is a keen mountain biker, reluctant but aspiring 'DIY-er' and spare time outdoor enthusiast. Andy loves spending time with his wife Rebecca and their little girl Isla, going on walks with their dog Ziggy and being at home with a good film.
Book an Appointment
Contact us today to schedule a convenient appointment!

Andrew Mitchell | 01488 683 666