Meet Kim Pringle (Chiropractor)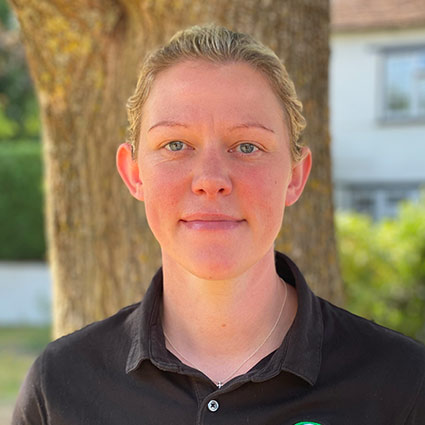 "Chiropractic continues to inspire and amaze me!"
At 19, Kim was involved in an auto accident, which caused her to experience neck pain and headaches. Although she saw several healthcare professionals, they were unable to help-that is until she met a chiropractor.
"I saw an amazing McTimoney chiropractor, who educated me on the power of our innate healing abilities. I felt immediate improvement after the first adjustment, not only physically, but emotionally."
Knowing that chiropractic was the career for her, Kim spent the next five years retraining, changing careers from police officer to chiropractor. In 2020, Kim earned a Master of Chiropractic (MChiro) from McTimoney University in Oxfordshire.
Providing Care for the Entire Family
"There is no greater feeling than providing and maintaining optimal health for your family. Everyone in my family gets adjusted, from my 90-year-old nan to my daughters."
Kim's older daughter would not latch during breastfeeding. After one adjustment, she latched perfectly and fed for two hours. "Now 4 years old, she knows when her body needs an adjustment and will ask Mummy to adjust her." Kim's goal is to provide the same connection and level of care to every patient, that she would her own family.
EXPLORE OUR SERVICES
Enjoy an Active Family Life
When she's not at the practice, Kim enjoys spending time with her two daughters and two dogs. She also has a large extended family, and she likes to get together with them. Kim enjoys walking her dogs and doing strength training at the gym. She also likes football and played for the Reading Royals and Oxford United.
Book an Appointment
Contact us today to schedule an appointment!

Kim Pringle (Chiropractor) | 01488 683 666