Meet Kevin Mullen, BSc (Hons), GSR, BSc (Hons), Osteopath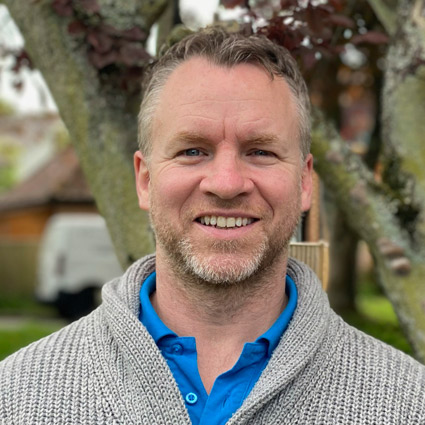 The most rewarding aspect of being an osteopath is helping people move from a state of pain to freedom of health, and seeing the difference it makes to their daily lives.
Kevin is passionate about health and nutrition. "With a background in sports rehabilitation and personal training, preventative care has always been a major focus of mine. It helps with posture, movement and strength."
Interestingly, Kevin felt something was missing though. Something he could offer people when injury occurred. Then he was introduced to osteopathy, which views the body as a whole, how different parts of the body integrate, rather than operate in isolation. "This seemed to complement my previous qualifications perfectly."
Education & Experience
Kevin earned the following from Oxford Brookes University:
BSc (Hons) Sports Science
Post Grad Dip Sports Rehabilitation
BSc (Hons) Ost
As an osteopath, he is required to complete many Continuing Professional Development (CPD) hours/courses every year.
While Kevin studied osteopathy, he continued to work in sports rehabilitation and personal training, helping clients in various ways, including strength training, massage, and weight loss.
After Kevin graduated, he found an excellent community at a local gym, where he worked for several years. Later, he was fortunate to have worked with two incredible chiropractic clinics.
Kevin's unique background and training mirror Dr. Mitchell's very well, as he believes in treating the whole person holistically, and never just their symptoms.
Keys to a Healthy, Vibrant Life
Kevin believes that fitness, movement, strength, nutrition, sleep and weight loss are elements that allow people to experience optimal health. He always encourages practice members to develop healthy habits and eliminate unhealthy ones. "Consistency is key!"
Outside of the Practice
"With two young children, Yasmin and I are always kept busy outside of work." Kevin also likes to work out regularly at the gym, get out on his road bike sometimes, and play a round of golf occasionally. Rugby is also a passion of his, and though he doesn't play anymore, he loves watching it! Kevin also practices what he preaches and gets adjusted regularly.
Book an Appointment
Kevin is thrilled to join the Hungerford Chiropractic & Physiotherapy Healthcare team, while Dr. Mitchell is on maternity leave until January 2023.
Contact us today to schedule a convenient appointment!

Kevin Mullen (Osteopath) | 01488 683 666