Meet Josh Wymer (Chiropractor)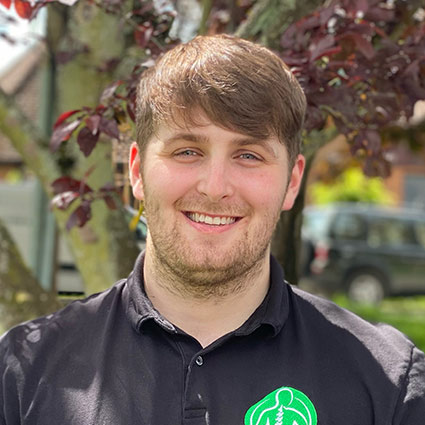 For Josh, his first exposure to chiropractic care was at age 14. He had a bad back from rugby. Despite trying physiotherapy and other routes within the public health sector, he didn't get the results he wanted. "I ended up seeing a chiropractor who was recommended to me. He was fantastic, and even from the first visit I felt better."
Because of Josh's positive experience, he forged ahead on the path to becoming a chiropractor. He also served as a chiropractic assistant when he was 17.
Chiropractic Education
Josh attended McTimoney University in Oxfordshire where he received his Master of Chiropractic. The chiropractic college is now accredited by Ulster University.
Finding Fulfillment Helping Others
For Josh, it's rewarding to help those in the Hungerford community. He's had patients ranging from dystonia & cerebral palsy to those coming in for wellness care. One of his memorable patients is a woman who struggled to walk. After a few weeks of care, she started walking properly and was even able to return to her dancing lesson–something she didn't think was possible.!
To augment the care he provides to his patients, Josh earned a certificate in nutrition. As not everyone gets the vital nutrients they need from diet alone, Josh can craft customised nutrition plans to address his patients' unique dietary needs.
EXPLORE OUR SERVICES
In His Spare Time
When he's not at the practice, Josh likes going to the gym to work out. "My brother is a power lifter so I take some inspiration from that." Josh used to play rugby, but after sustaining many injuries, including multiple concussions, he has given up that sport! He still likes to watch rugby and football. Taking walks, exploring new places, and soaking up stunning scenery with his partner and puppy are some of Josh's favourite things.
Book an Appointment
Contact us today to schedule an appointment with Josh!

Josh Wymer (Chiropractor) | 01488 683 666